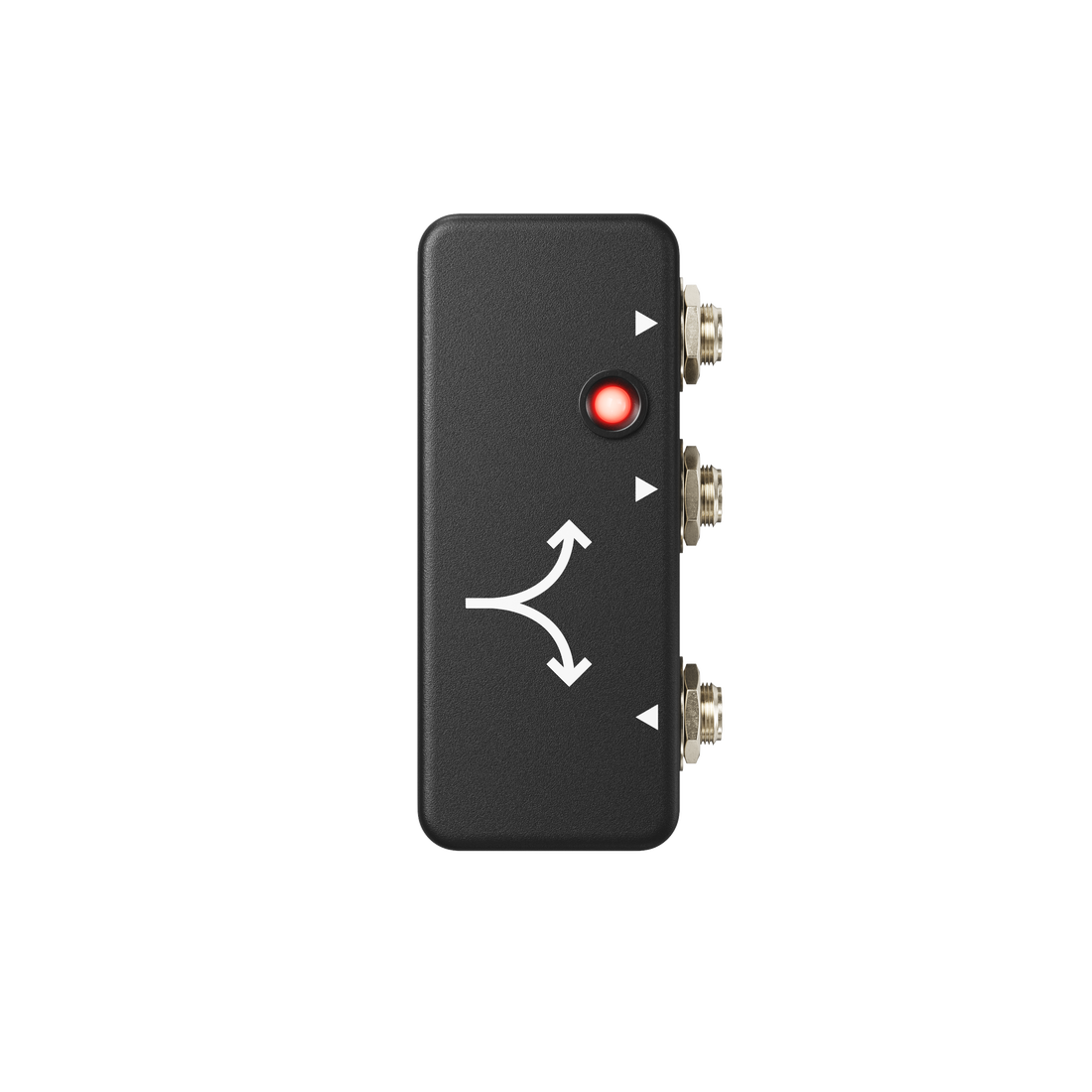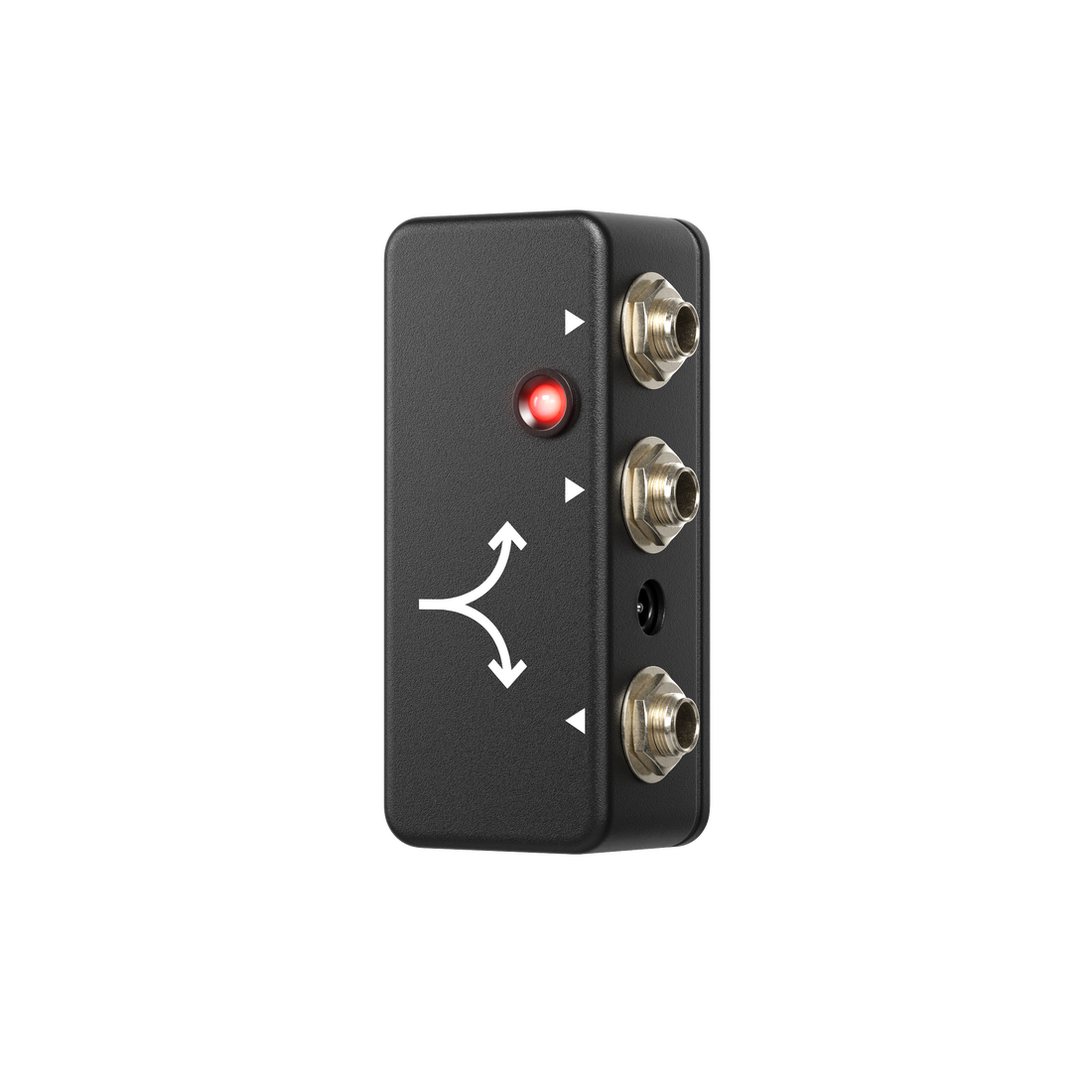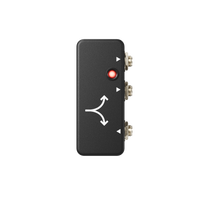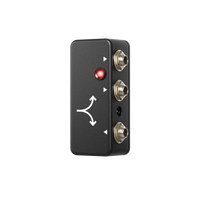 BUFFER UTILITY
There are so many reasons to add the JHS Pedals Buffered Splitter to your pedalboard. But the most important one is great tone. If you've ever split your guitar's signal with a passive device, adapter, or even certain effects pedals, you know that the results can sometimes be less than stellar. This happens because many of those products simply cut your tone in two, sending one half one way and the other half the other way. You can end up with a tone that is muddy and lifeless. Adding our Buffered Splitter to your chain not only avoids these issues, but it will perfectly drive your long cable runs and pedalboard chains as well. Trust us on this one. If you need to split your signal for any host of reasons, putting our Buffered Splitter on your board will give you your tone back.
SIMPLE AND EFFECTIVE SIGNAL-SPLITTING DEVICE
There are a ton of applications for adding a Buffered Splitter to your signal chain. Whether moving a tuner out of line or running a dual-amp setup, once you use the JHS Buffered Splitter, you'll never be without one again. Here are just a few options.
- Send one signal to a tuner that is out of the signal chain while retaining your full tone
- In a dual-amp setup, both amplifiers will see a powerful, clean signal
KEEPS YOUR TONE CLEAR, POWERFUL, AND PRISTINE 
If you're as pedal happy as we are at JHS, you're going to want this quality buffer in your signal chain. The Buffered Splitter is like giving each output a shot of adrenaline, ensuring they hit your amp with the same strength and character as they left your fingers.
- Converts your guitar's hi-Z signal to lo-Z for driving long cables and pedal chains
- Retains the original tone of your guitar without coloration from the other gear in your signal chain
CONVENIENT LOW-PROFILE DESIGN
A device such as the Buffered Splitter is content to be a workhorse piece of gear that quietly does its job in the background. That's why we designed this little guy to be compact, sturdy, and simple to integrate into your rig.
- Small size is ideal for saving pedalboard space
- Can easily be mounted underneath your board
- Built rugged
- Black powder coating keeps the buffer hidden in the background
THIS PEDAL REQUIRES STANDARD 9V DC NEGATIVE POWER, CONSUMES 19MA, AND MEASURES 3.6"X1.5"X1"
THE BUFFERED SPLITTER IS DESIGNED TO WORK WITH INPUT SIGNALS THAT ARE BELOW 10V INPUT GAIN. ANYTHING ABOVE 10V INPUT GAIN WILL CAUSE THE UNIT TO CLIP. NOT RECOMMENDED FOR USE WITH BASS GUITARS.