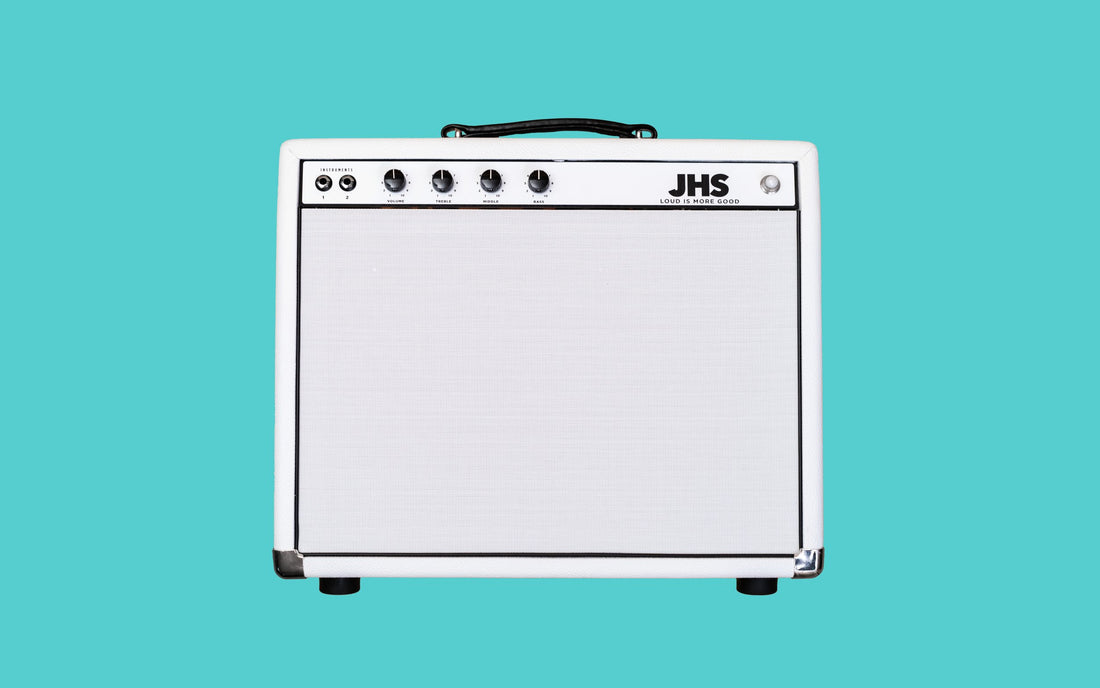 1 AMP, 9 KEMPER PROFILES AND TONE MATCHED IR'S ON HELIX PLATFORMS.
The Loud Is More Good Amp, designed by Tim Marcus of Milkman Sound, has been in hundreds of videos of The JHS Show. It's the perfect pedal platform. Did we mention, we're giving it away for free?
2019 MILKMAN SOUND, 'LOUD IS MORE GOOD AMP'
9 KEMPER PROFILES, 1 HELIX PATCH WITH A TONE MATCHED IR.
This is my most used amp. It's the perfect pedal platform. Think of it as a mutated Fender Princeton that acts more like a Bassman. Tim Marcus of Milkman Sound designed this for me, and it has been on literally hundreds of videos. 
DID WE MENTION IT'S FREE? IT'S FREE.
PROFILED BY TONEJUNKIE TV!
Visit TONEJUNKIETV.com
Profiles and Patches sold by JHS Pedals simply re-create the sound of the guitar amplifiers/pedals listed. Any use of Brand names is strictly for comparison and descriptive purposes. All Brands or products outside of JHS Pedals are trademarked by their respective owners and are in no way affiliated with JHS Pedals or The JHS Show. Resale or distribution of Profiles/Patches is prohibited.