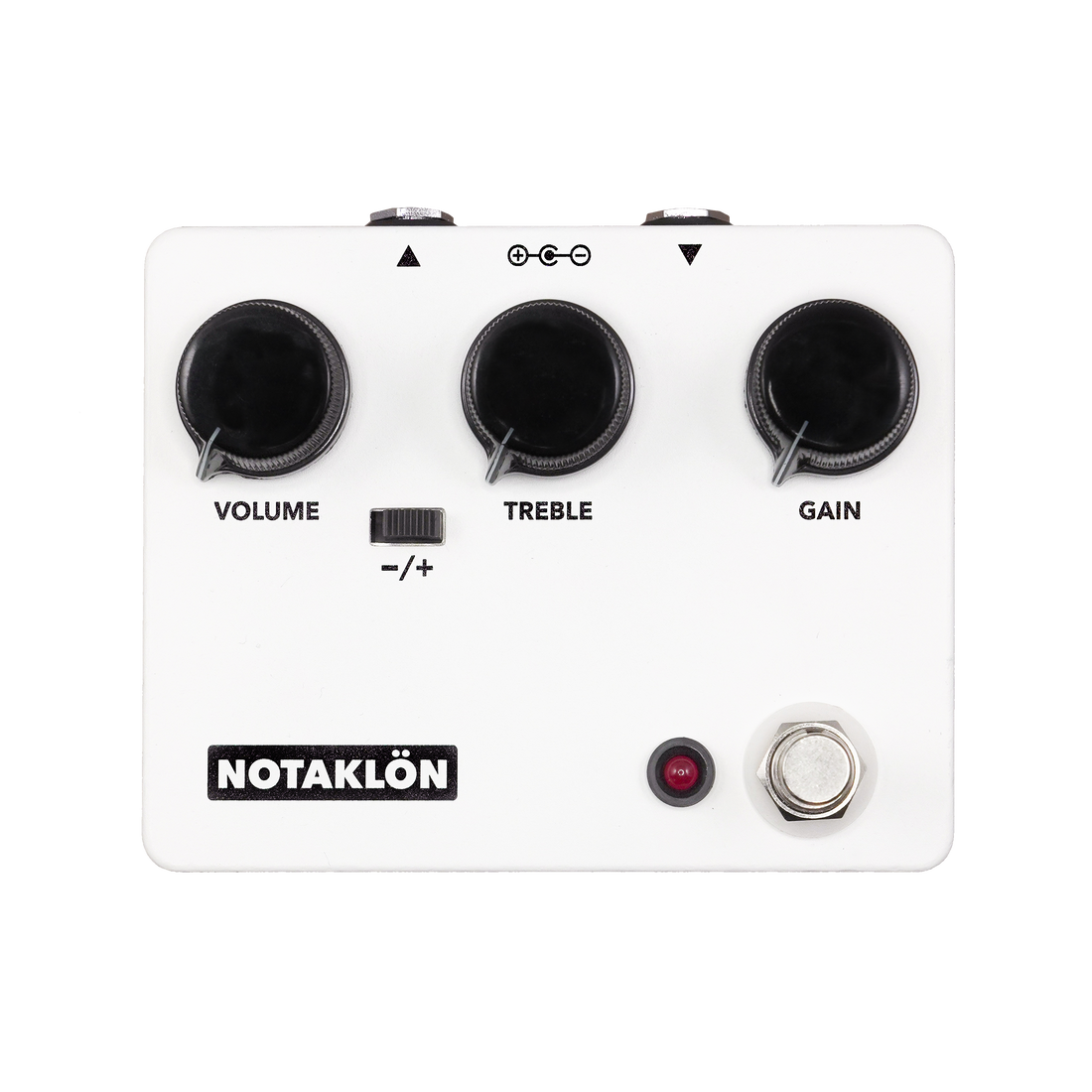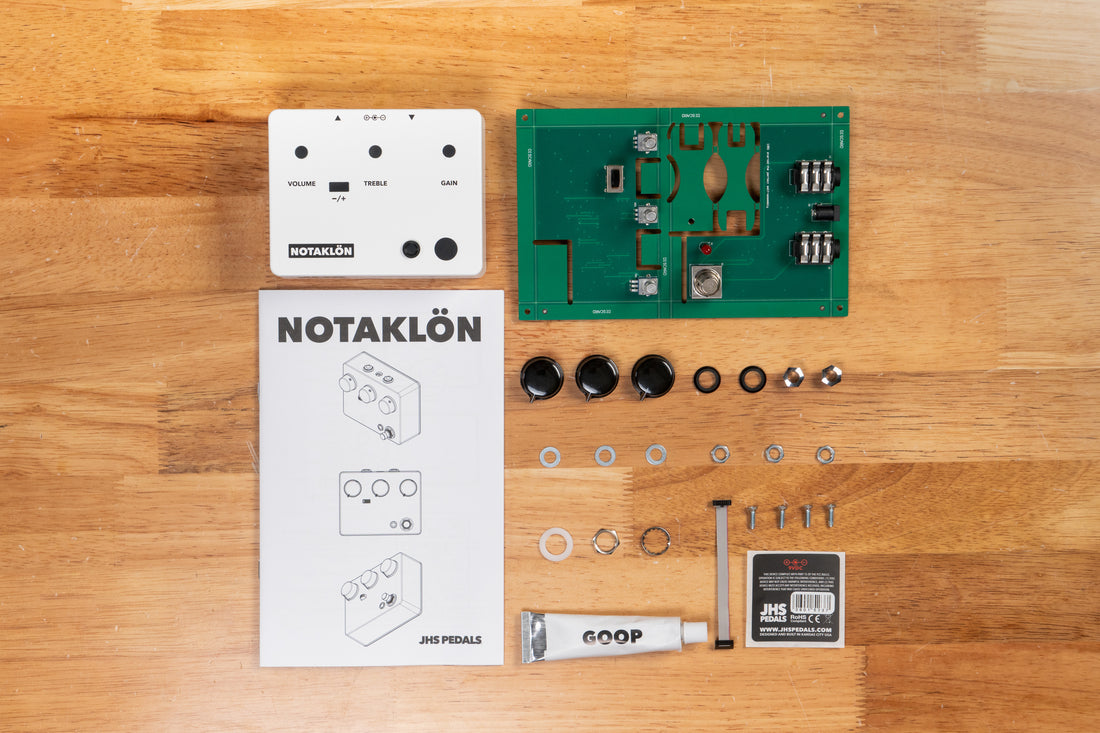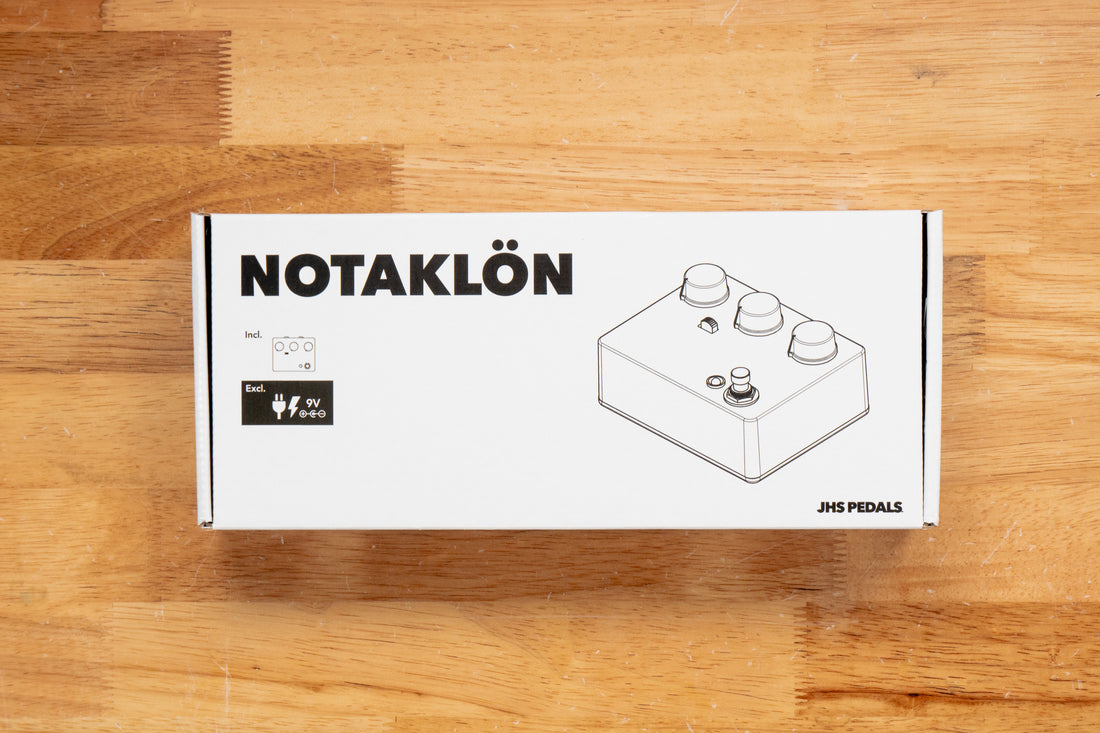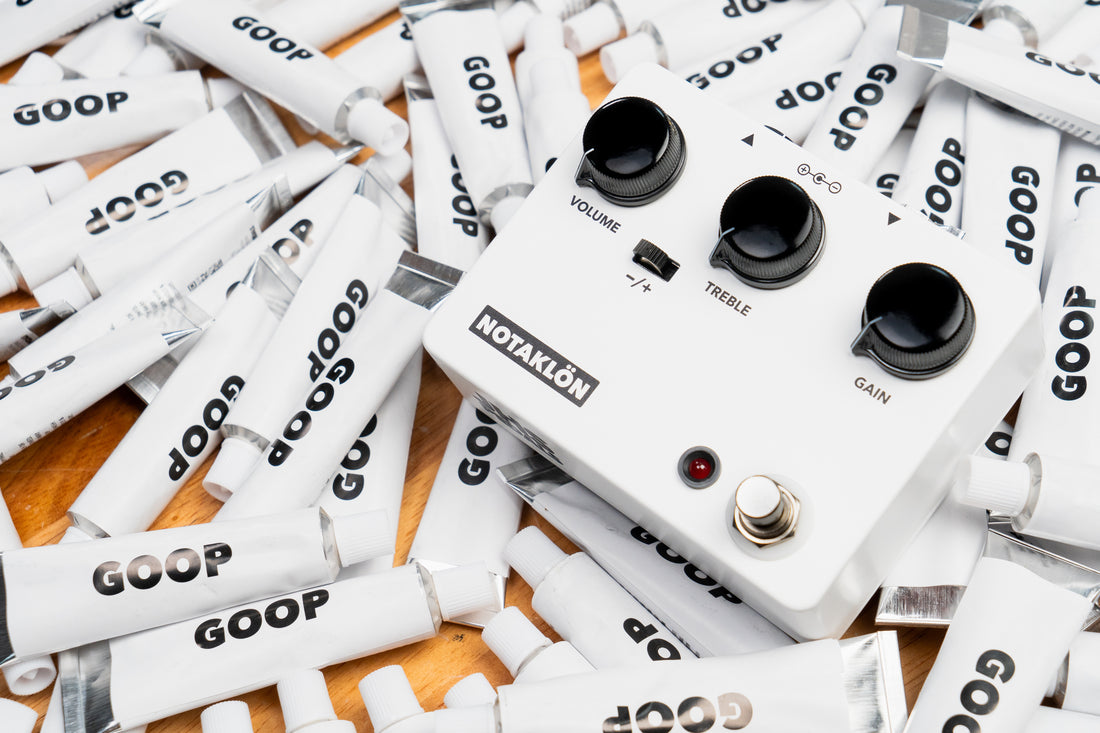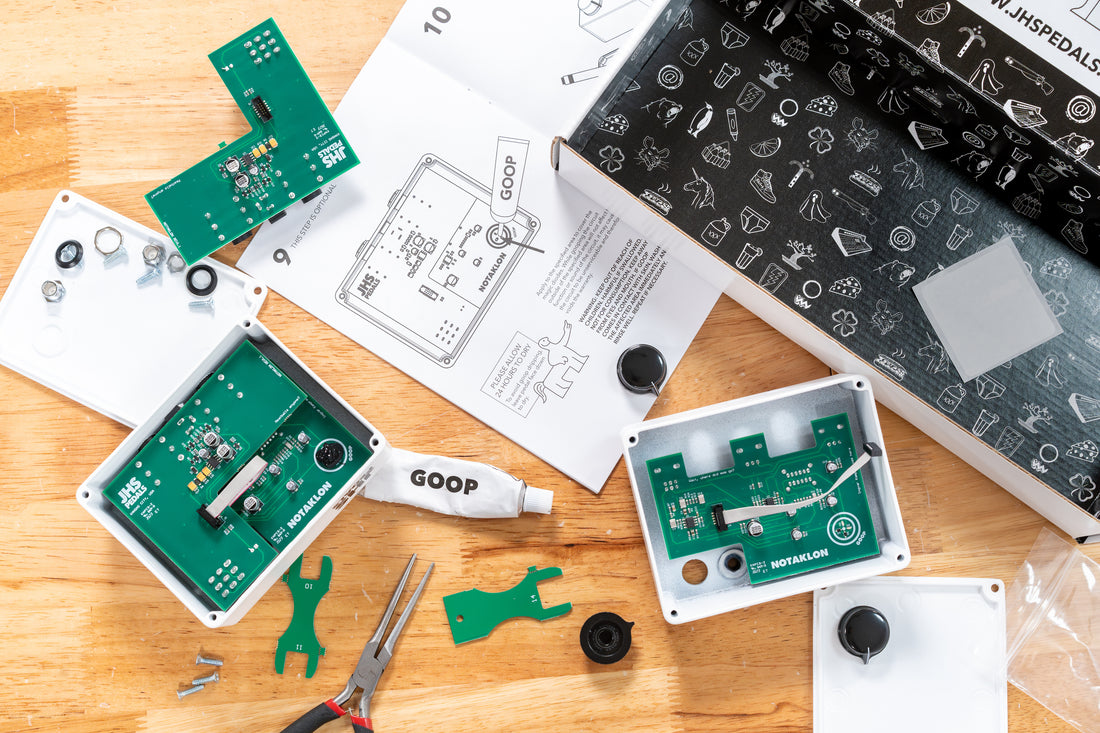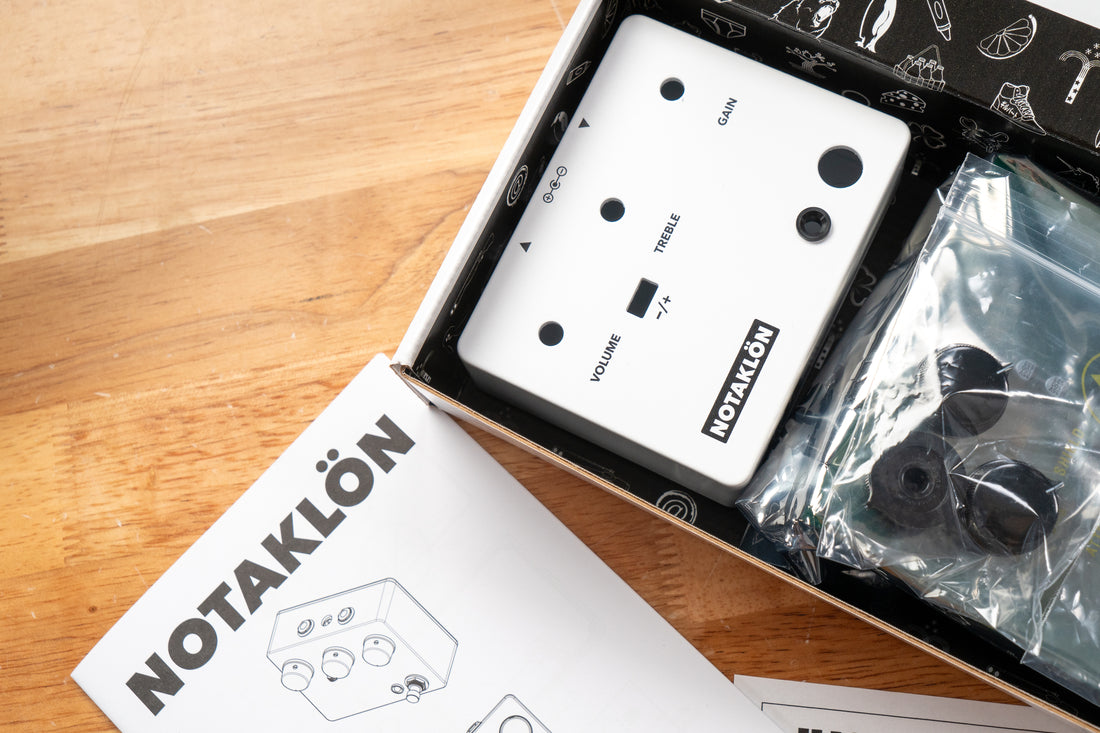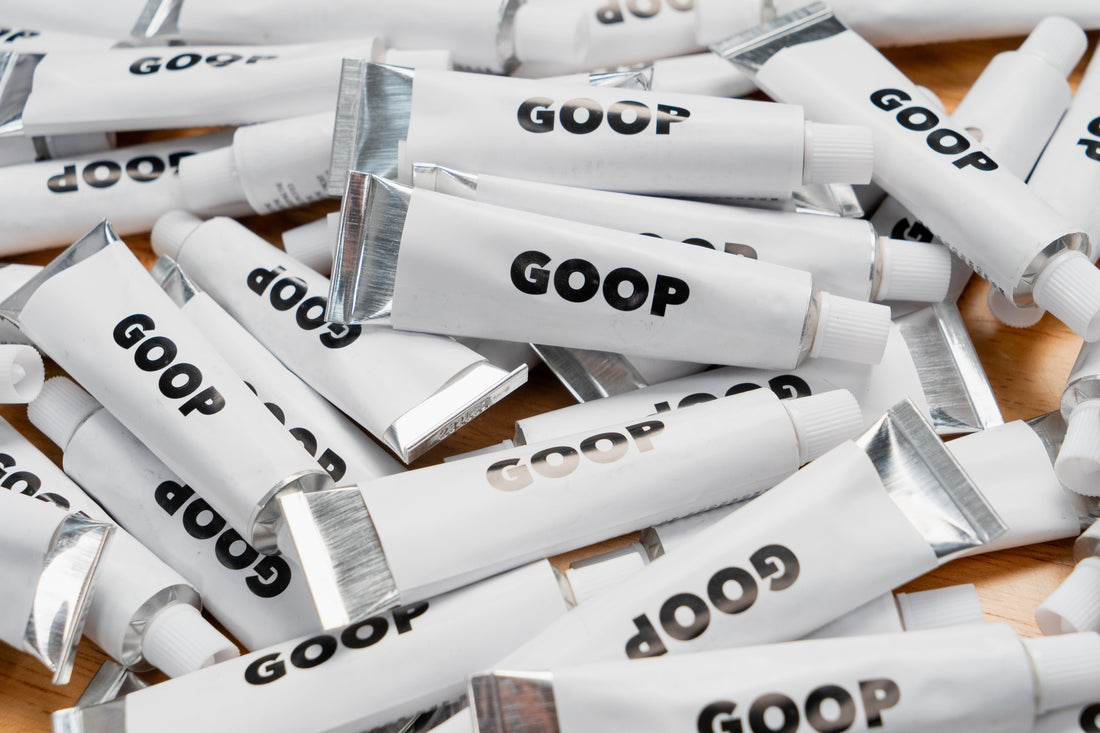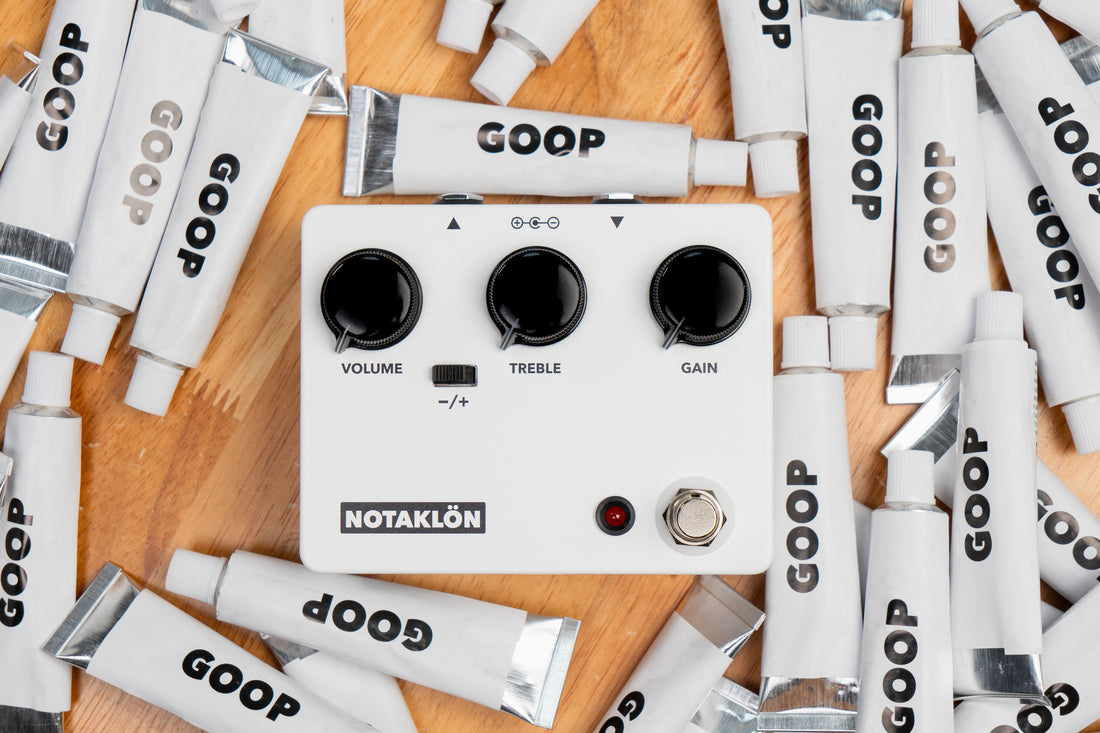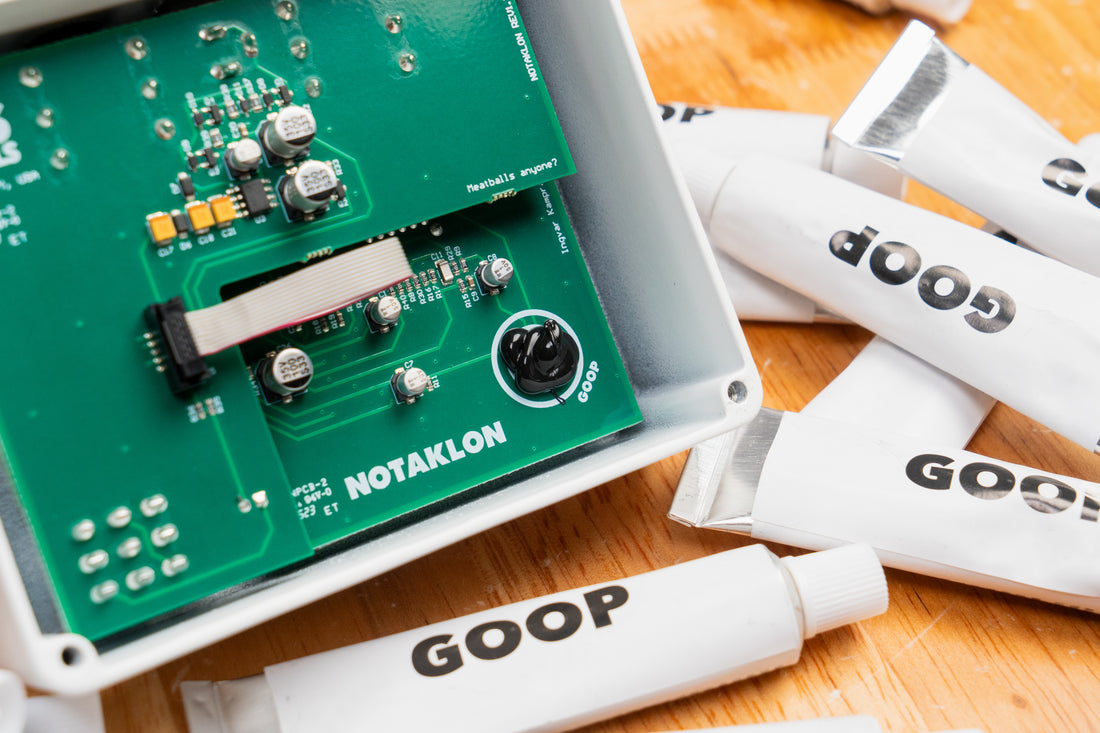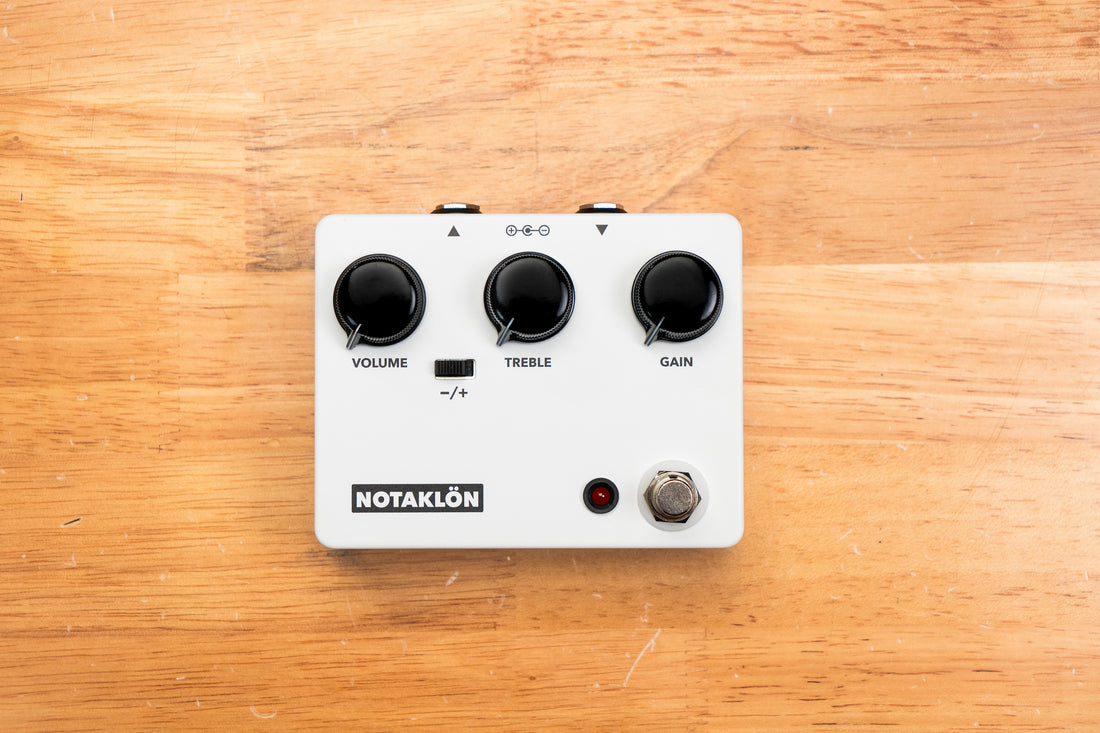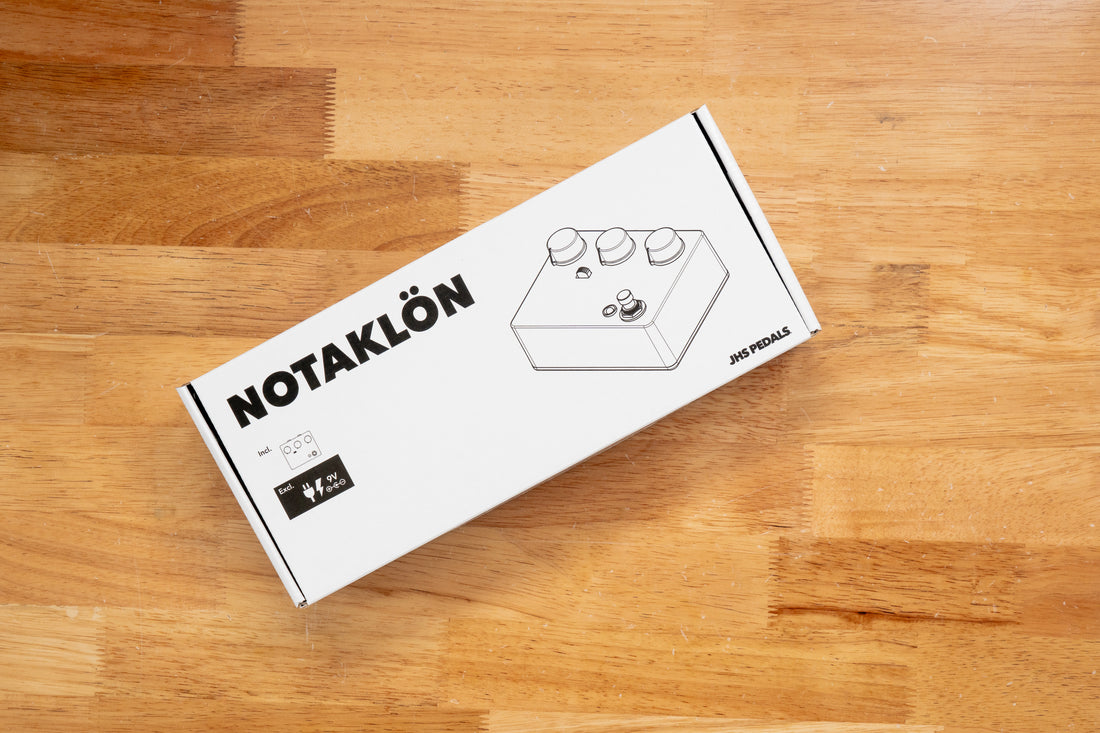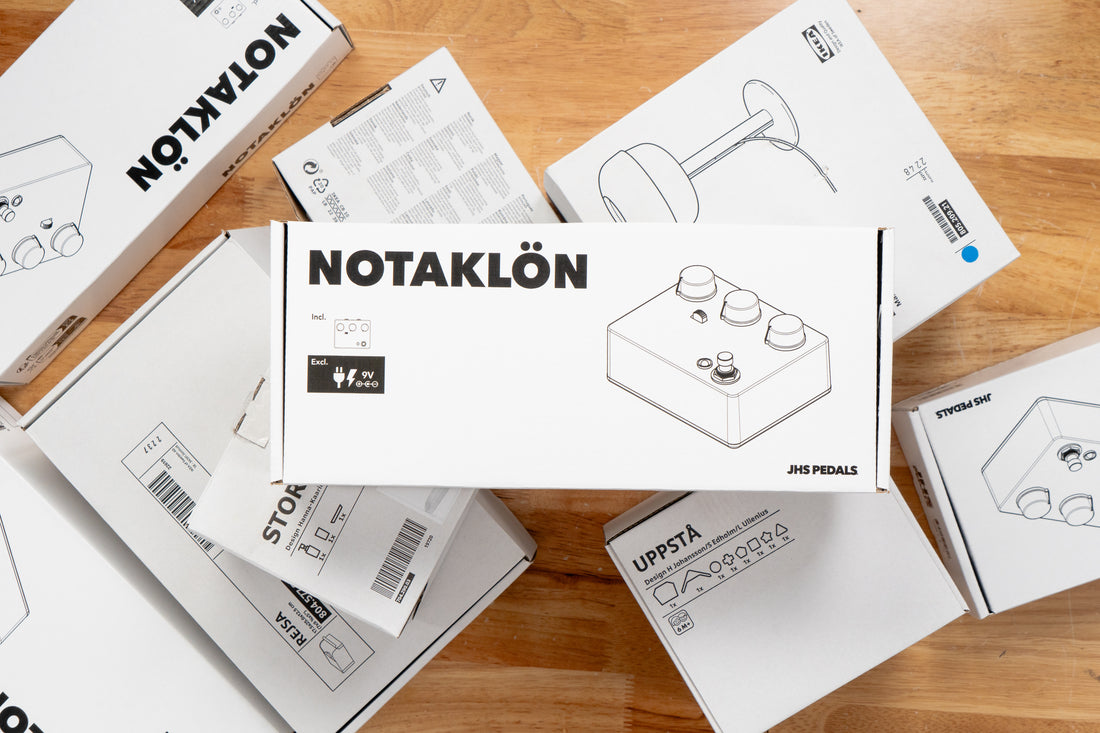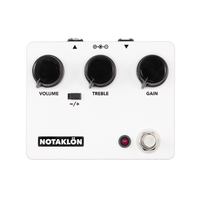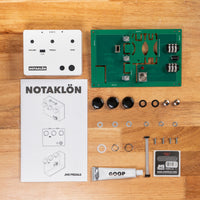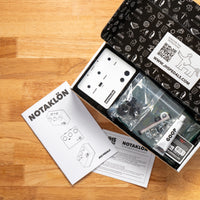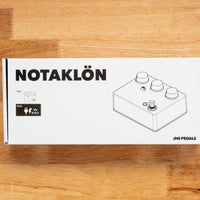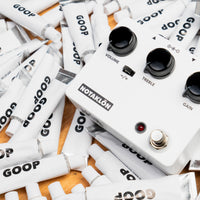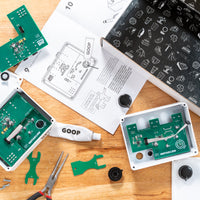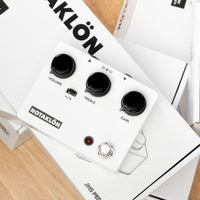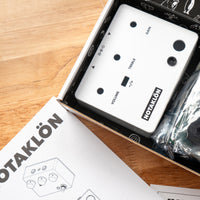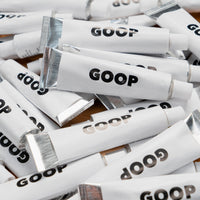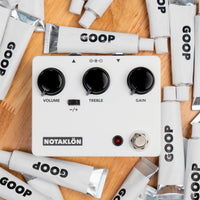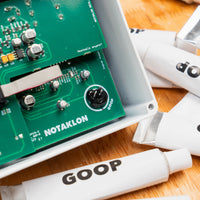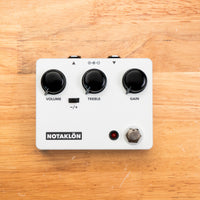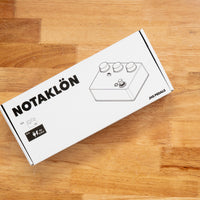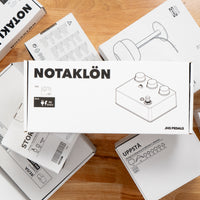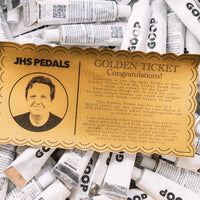 THE FIRST 3000 HAVE SOLD OUT!
We have switched the NOTAKLÖN to PREORDER Status! We anticipate the second, third, and fourth batches to ship approximately January and through February, 2024.
Download our CHRISTMAS GIFT placeholder! 
A SOLDERLESS DIY KIT!

We're proud to present the NOTAKLÖN DIY Overdrive kit, which utilizes the unique "Shamrock" modification that JHS performed on the *Klon KTR for several years. With easy-to-understand instructions (no soldering required), this kit is for anyone who wants a particularly mythical overdrive and the experience of easily building their own pedal. We've even included "goop" so that you can conceal the "magical" diodes.

It's NOTAKLÖN 'til you build it. 
**ALL SALES FINAL**  This product is a DIY kit.  No returns will be accepted under any conditions.  This product is covered by a limited liability warranty. 
**NOTAKLÖN is excluded from any discounts. 
CONTROLS

Output - Controls the overall volume of the pedal. Left is less, right is more.
Treble – Controls the amount of treble boost or cut. Noon is neutral.
Gain – Controls the amount of overdrive. Fully left is clean, which gives the ability to add up to +16dB of clean boost in conjunction with the output. Fully right is max overdrive. As the control is turned clockwise, there is an increase in the mid-frequency range.
Shamrock Mod Switch – Increases the overall gain +4dB for unmatched boost abilities with an increase in mid frequencies and an additional stage of hard-edge clipping.

JACKS
Input - 1/4" jack on the top right side of the pedal.

Output - 1/4" jack on the top left side of the pedal. 
POWER  – Requires 9V DC negative center power and consumes 30mA. Do not use more than 9V DC as the pedal internally converts 9V to 18V. If you do, you will void your warranty.
*THE KLON KTR IS A REGISTERED TRADEMARK. THE JHS PEDALS NOTAKLÖN IS IN NO WAY AFFILIATED WITH OR ENDORSED BY KLON.


THE GOLDEN TICKET
A Golden Ticket will be inserted into one of the first 1000 NOTAKLÖN shipments. The famed Golden Ticket is worth $1500 towards any JHS Pedals order!
READY TO ROCK
Our complete pedal-building kits include everything you need to make your own Klon. All you need to bring is a pair of hands and a sense of adventure.
EASY ASSEMBLY
With easy-to-understand instructions that guitarists of all experience levels can use, this solderless kit is for anyone who ever wanted to build an overdrive and wasn't sure how to do it. For added realism, we've even included a tube of goop to conceal the "magic" diodes.
99 REASONS TO LOVE

The Notaklön Overdrive DIY kit lets you build your own Klon (including the unique JHS Shamrock mod) for just $99. Considering that Klon Centaurs have sold for as much as $8,000, that's a savings of roughly $7,901. Not bad
IT'S NOTAKLÖN 'TIL YOU BUILD IT