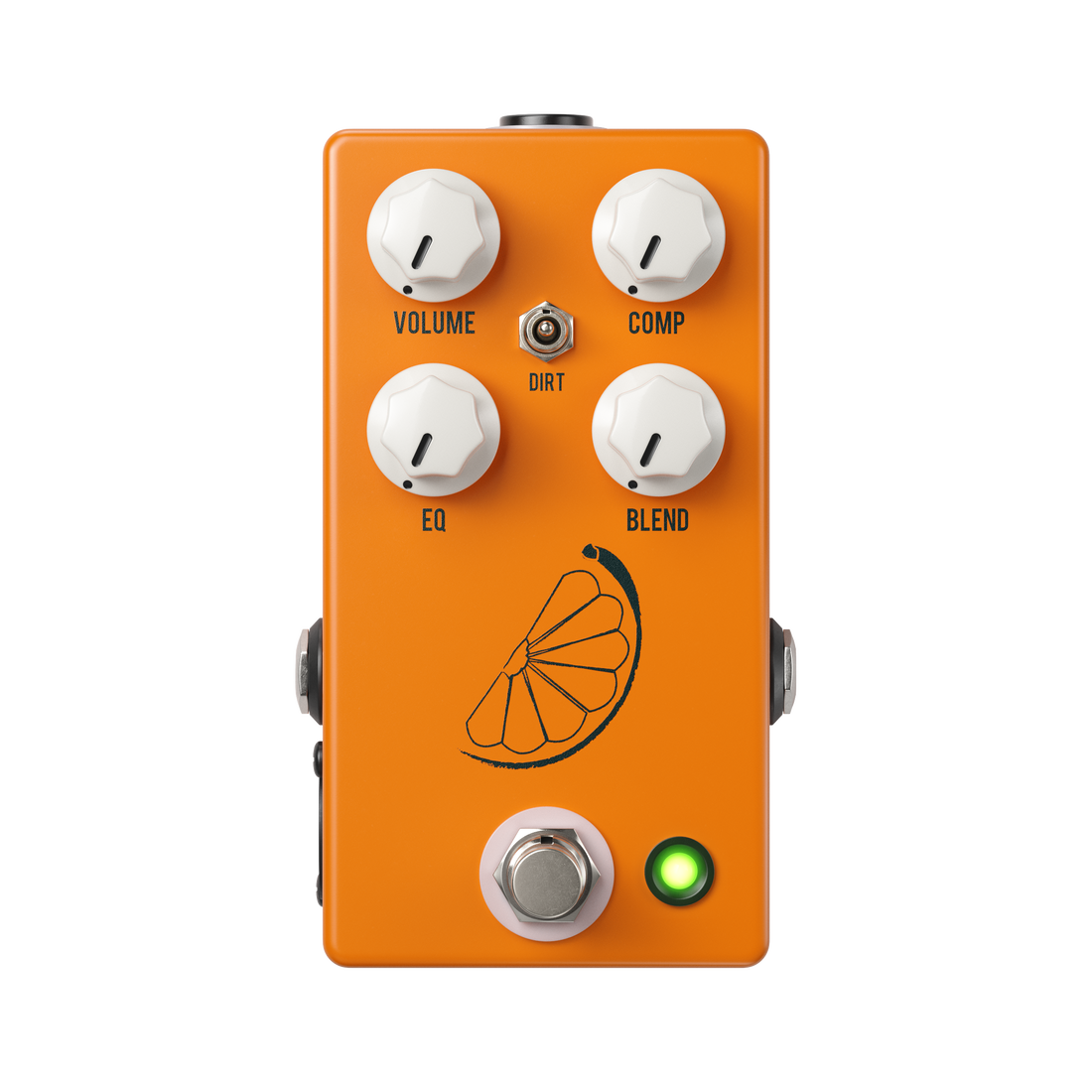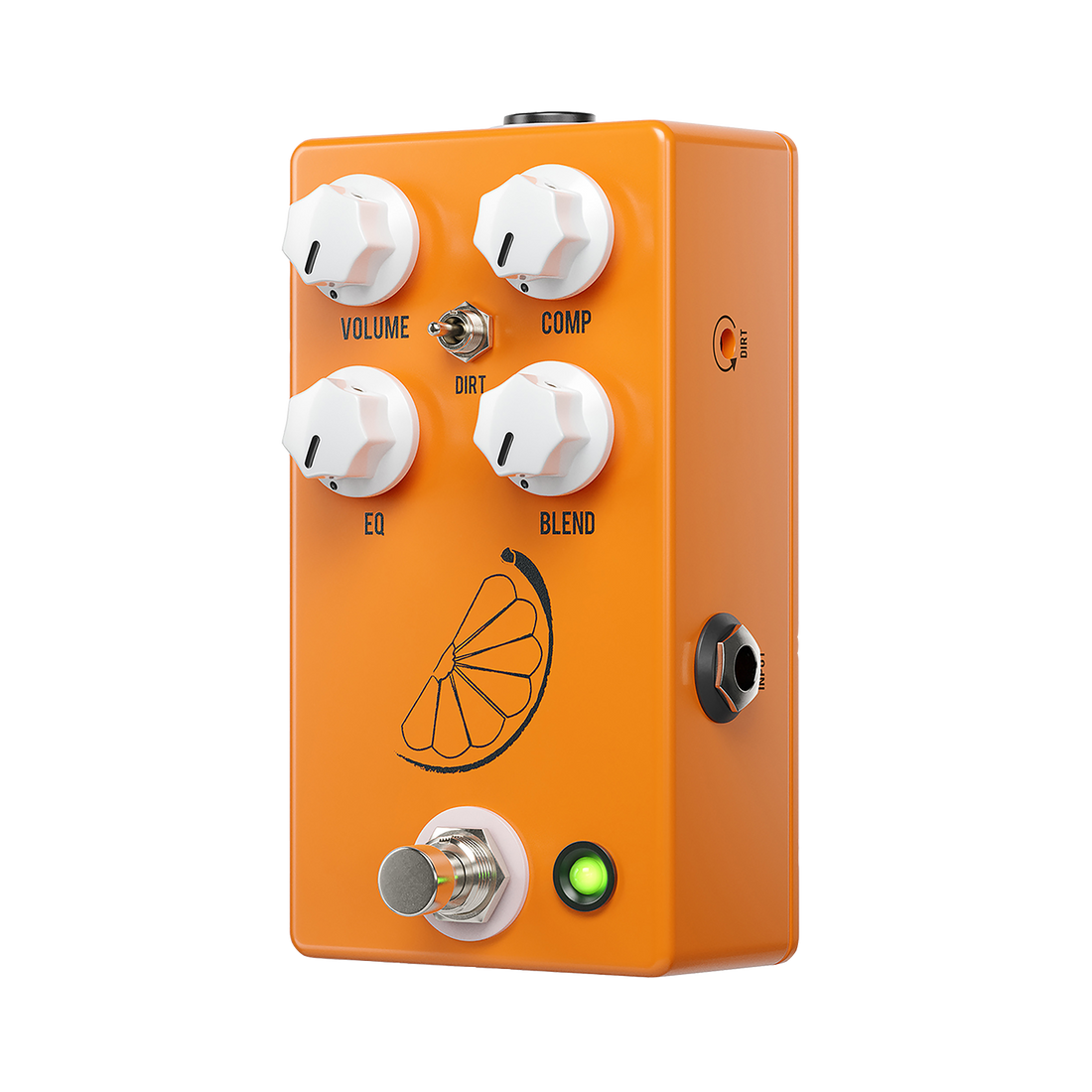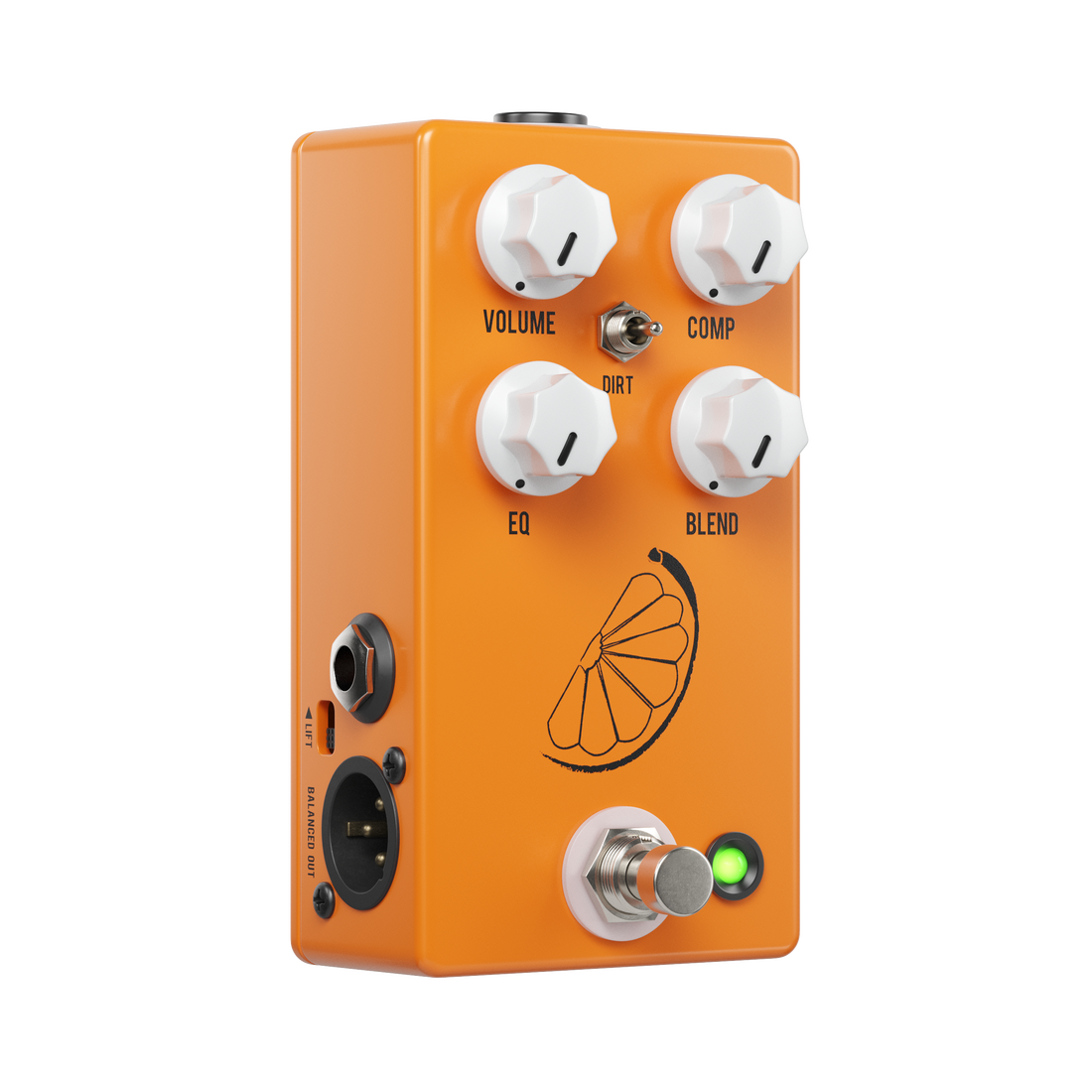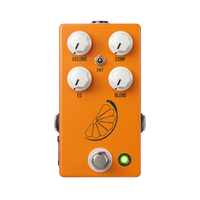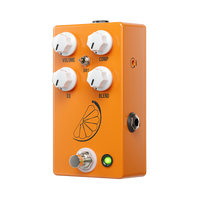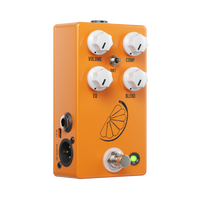 COMPRESSOR / PREAMP / DI BOX  
The Pulp 'N' Peel V4 is the truly transparent compressor pedal you've been dreaming of. Its smooth-sounding parallel compression circuit offers you the power to blend in your ideal balance of compressed and uncompressed signal. You're able to add a touch of grit to your tone thanks to the pedal's Dirt mini toggle. Also, whether you're a bassist sending your signal direct or a guitarist running the Pulp 'N' Peel on your pedalboard, the pedal's ¼", balanced XLR outputs have you covered. This compressor/preamp pedal sports a ton of tone-shaping power, so no matter what your compression needs are, the Pulp 'N' Peel V4 is your go-to solution.
THE EXACT COMPRESSION YOU'VE BEEN WAITING FOR
We know how much effort you put into getting your tone exactly right. That's why we worked so hard to ensure the Pulp 'N' Peel V4 maintains your instrument's natural attack, has a very low noise floor, and adds a professional polish to every chord, lead line, and note from your amplifier.
- Improved detection circuit for smoother tones with added sustain
- Active EQ control that cuts or boosts high end
- Parallel Blend control balances your compressed and uncompressed signals
WARM STUDIO-STYLE GRIT TO HELP YOU CUT THROUGH
Whether you're looking to warm up your sound in the studio or want to add some grind for the stage, flip the Dirt mini toggle and you're there. Want to push your amp hard for even more grind? The V4 has been improved with greatly increased headroom and output on the volume control.
- Dirt voiced to go from warm tone enhancement to gritty tonal foundation
- Low-profile gain control is safely located on the side of the pedal
- Works especially great on bass
- Increased output works as a fantastic full-frequency boost
ONSTAGE, IN THE STUDIO, OR ANYWHERE ELSE
No matter what electric instrument you play, we've outfitted the Pulp 'N' Peel compressor/preamp pedal with enough connectivity options to make it your go-to compressor in the studio, on your pedalboard, at home, or anywhere else.
- Standard ¼" instrument input and output
- XLR/DI balanced output for going direct to the board or interface (try it on acoustic and bass!)
- Ground-lift switch to eliminate hum and buzz (if dealing with unwanted ground loops when interfacing with other equipment)
- High-quality "always-on" buffer
VERSION HISTORY:
V1 = Only two knobs; no logo; extremely rare.
V2 = Three controls; softer orange color; older orange slice logo.
V3 = Three controls; includes LBB via internal dip switch.
V4 = Four controls; added EQ knob, Dirt Toggle, and XLR output.
V4.5 = Buffer switch removed; buffered bypass switching added.
THIS PEDAL REQUIRES STANDARD 9V DC CENTER NEGATIVE POWER, CONSUMES 32MA, AND MEASURES 2.6"X4.8"X1.5"